Haaartland

Client Haaartland
Platforms iOS, Android, web
Date 2020-

Haaartland's mission is to enable more togetherness throughout society. A Nordic startup that offers a SaaS-platform where you can build communities that are safe, simple and beautiful. Packed with artificial intelligence, Scandinavian design and with a high focus on integrity.
My role
I was hired to redesign the UX/UI for the whole platform, from webapp to native iOS and Android apps. As well as corporate identity and various marketing materials.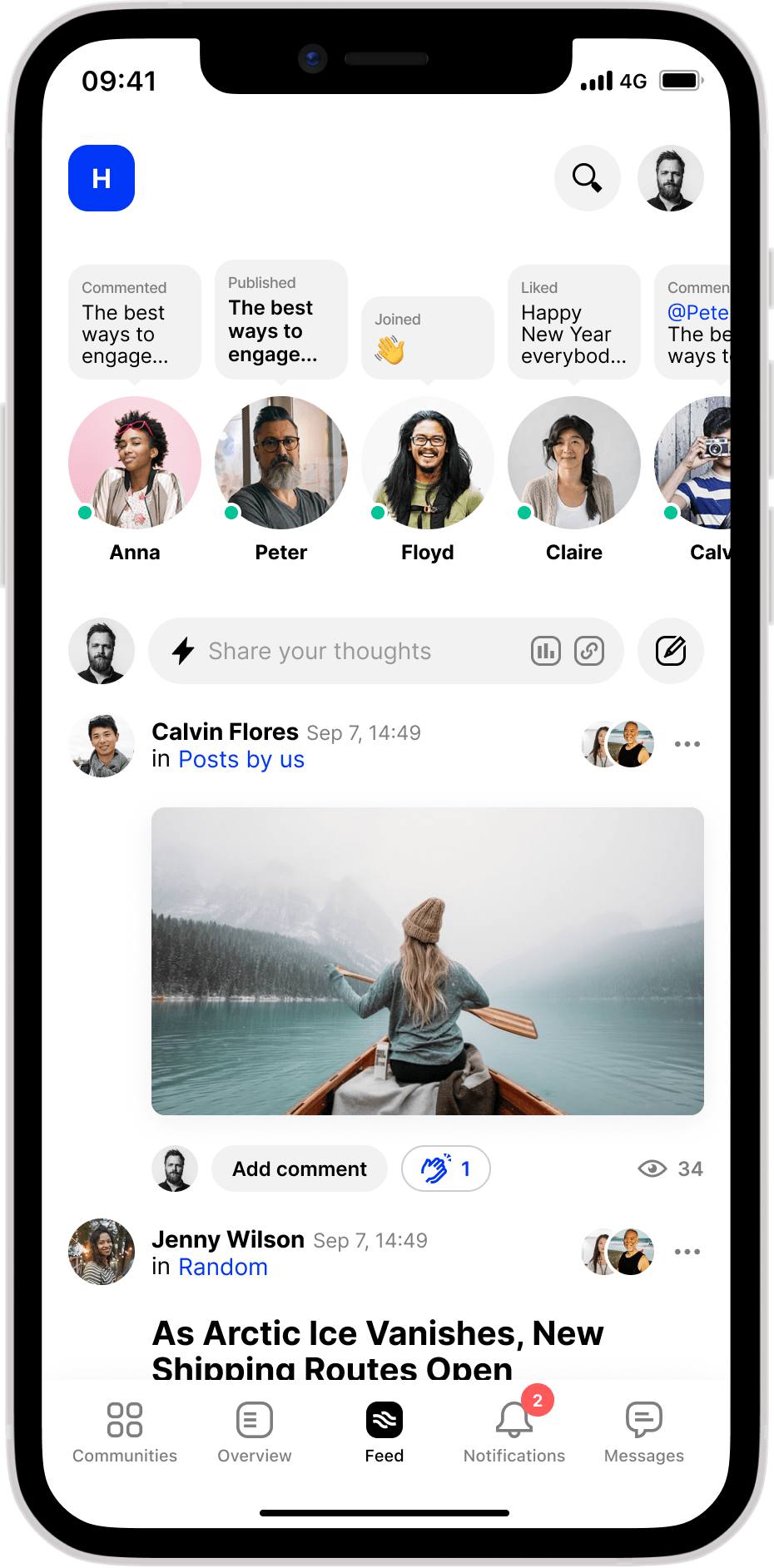 A product as complicated as this had to be redesigned from the ground up in order to be successful. It's basically a Facebook with a feed, a messenger, notification centre etc.

I threw everything out from the current version and started building a design system from scratch, creating all the UI components - buttons, input fields, navigation patterns, modals etc.

Using Figma for both design and prototyping proved successful. Not having to switch between applications made the work faster and more efficient which allowed us to iterate quickly.
With the new platform design, the corporate identity had to follow so I gave the logo and symbol an update.
I also created a whole new set of icons, and switched fonts to the more suitable Inter.
Obviously the website needed some work, as well as pitch deck and various marketing materials.